Learn About Our Project: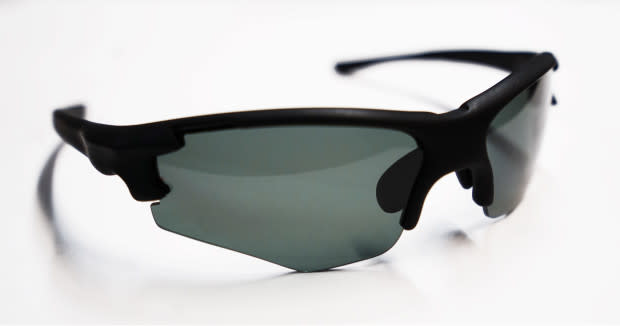 The world's lightest and best fitting sunglasses with unparalleled eye protection, 100% custom 3D printed just for you.
Why settle for one-size-fits-all eyewear? You deserve better! Every single pair is custom designed to fit just for you, every detail is engineered for optimal performance and protection.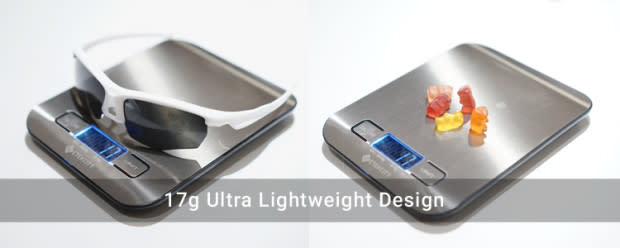 Made from ultralight aerospace materials, the Falcon 3D printed sunglasses are the lightest in the world.  Coming in at 17g, they're 23% lighter than the lightest Oakley sunglasses (EVZero - 22g).
Streamlined aerodynamic frame design with advanced coating technology keeps your sunglasses in place no matter how tough the competition.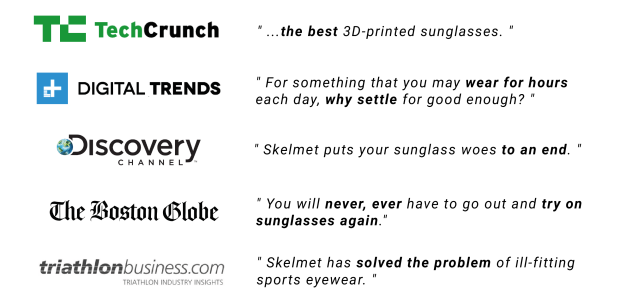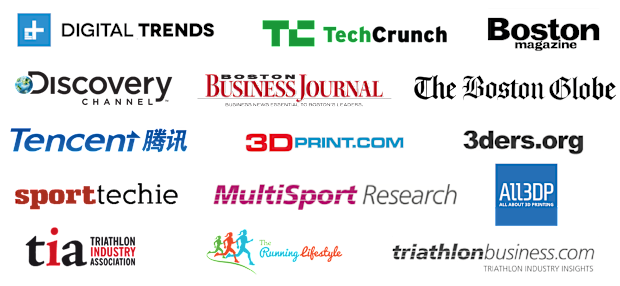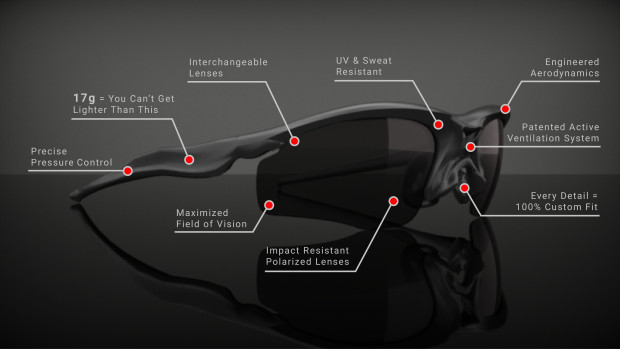 [ Our Co-Founder, Rain, Demonstrating Her Custom Falcon I Sunglasses]
Your custom 3D printed sunglasses are guaranteed to perfectly contour every detail of your face, giving you the best fitting sunglasses you will ever own.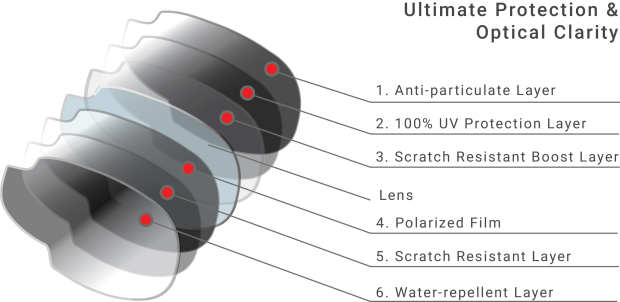 Made in Wisconsin and custom-cut by artisans in Rhode Island, USA, our High Definition UV400 lenses optimize safety and performance with 100% UV protection and maximized the field of vision.
[ Our Marketing Director, Yuri, Demonstrating the Quality of our Lenses ]
Our ultra-durable PC (polycarbonate) lenses are tested to withstand the most extreme elements, guaranteeing you absolute eye protection and fail-proof security against high-mass and high-velocity impact.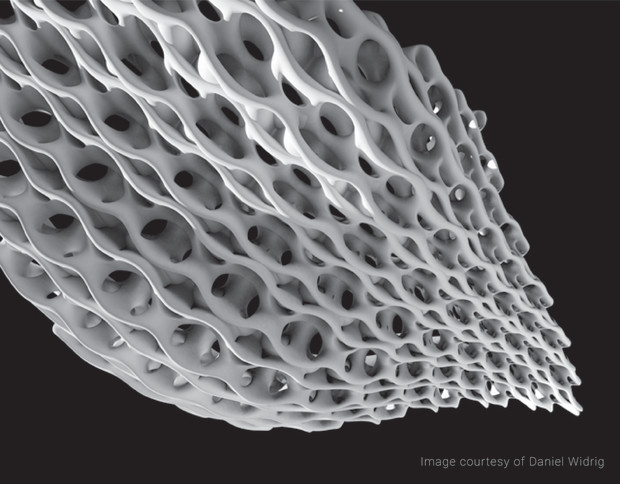 The frames are light, flexible, and strong made possible by the Internal micro-structures enabled by industrial-grade 3D printing technology.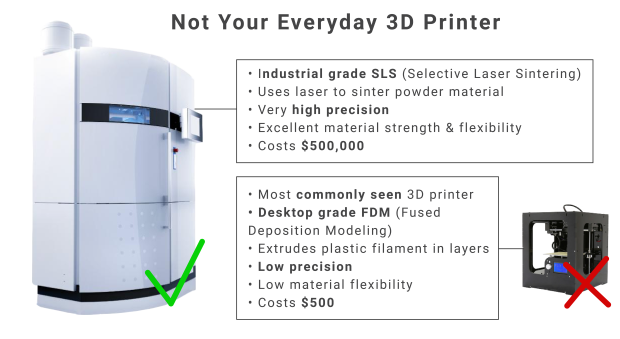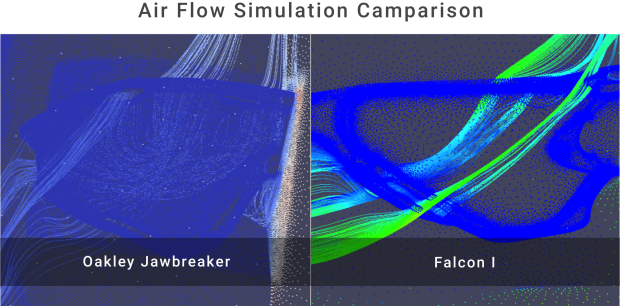 The patented air ventilation channels allow precisely engineered air flow paths, giving you the ultimate aerodynamic and anti-fogging system available.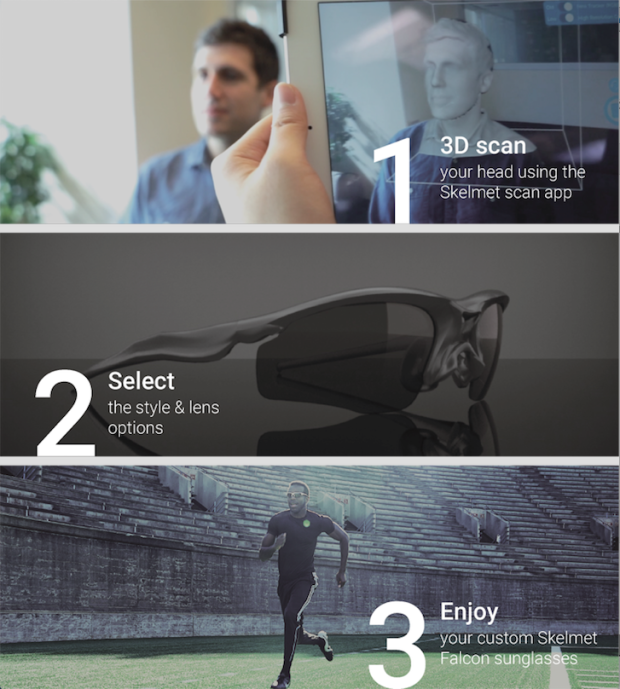 One-size-fits-all sunglasses fit less than 15% of the world's population, with our patented  3D-Fit system, you are guaranteed a perfect fit no matter the size or shape of your head.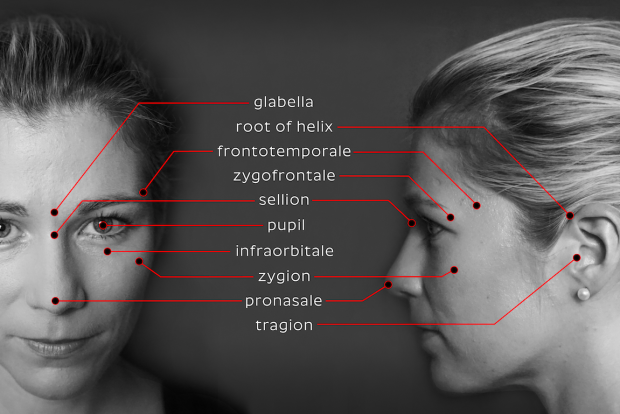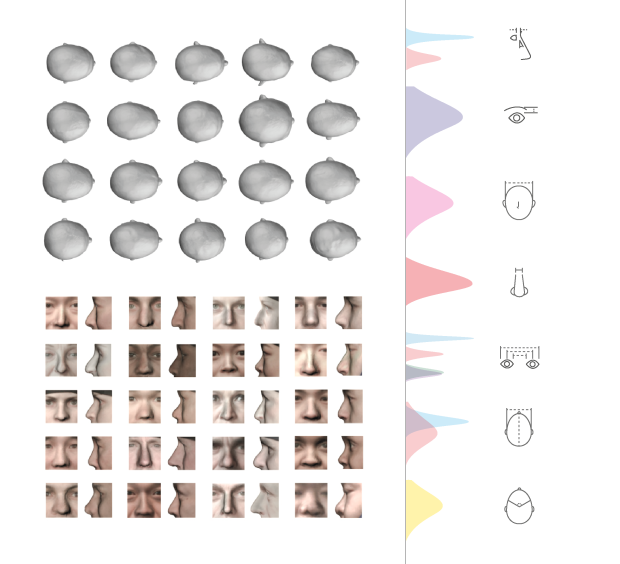 We've built the world's first and largest head and face 3D scan database with over 3,500 data entries. Our patented  3D-Fit customization algorithms are designed based on our extensive 3D scan research and analysis.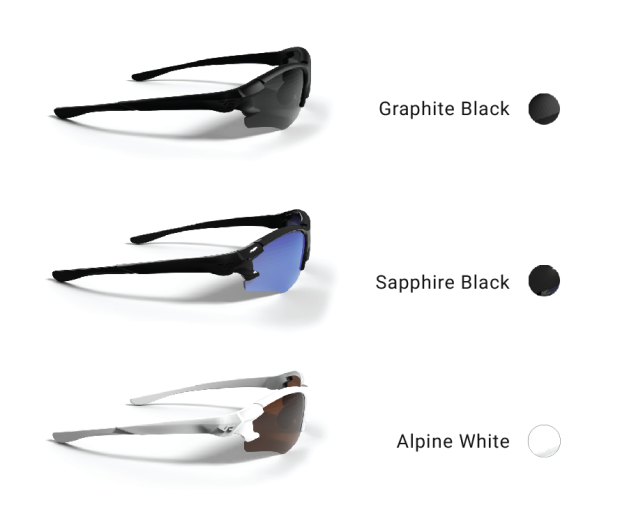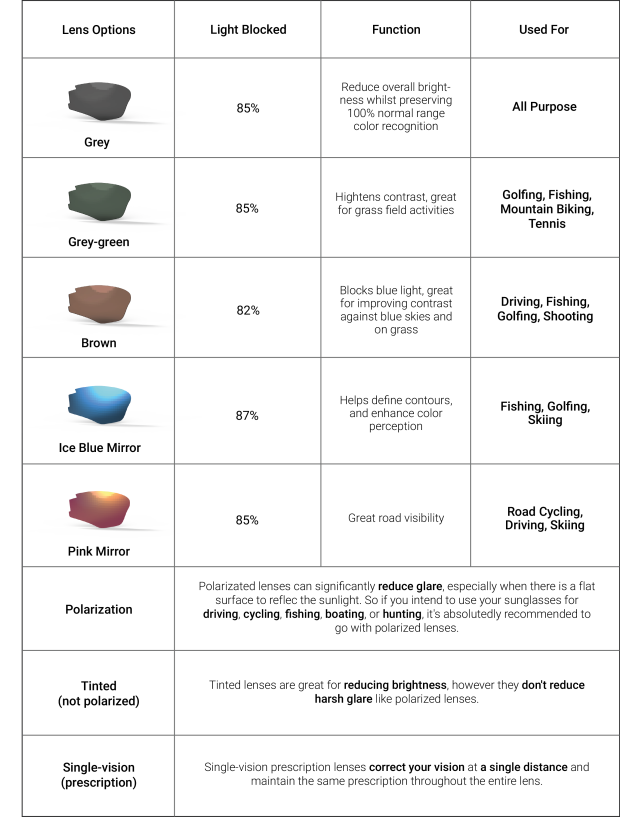 * Please note that all color and lens selections will take place after the campaign ends.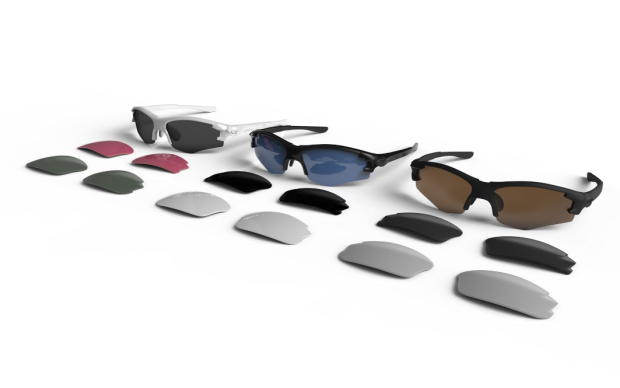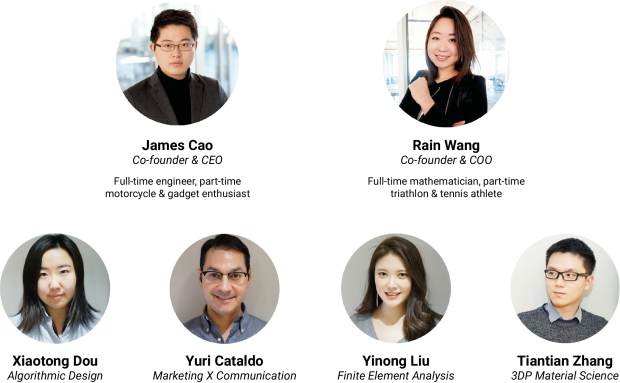 We are engineers, designers, and computer scientists who are driven to change the way people experience wearables. We have all had difficult times finding glasses, sunglasses, or helmets that could fit us and protect our lives when necessary.  It's our mission to make products that fit every unique individual perfectly.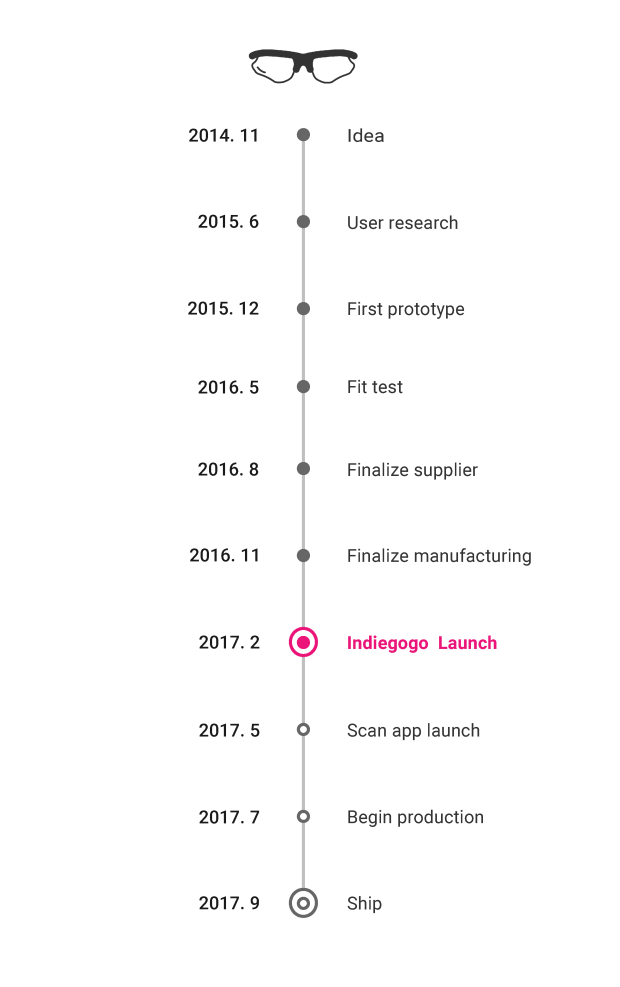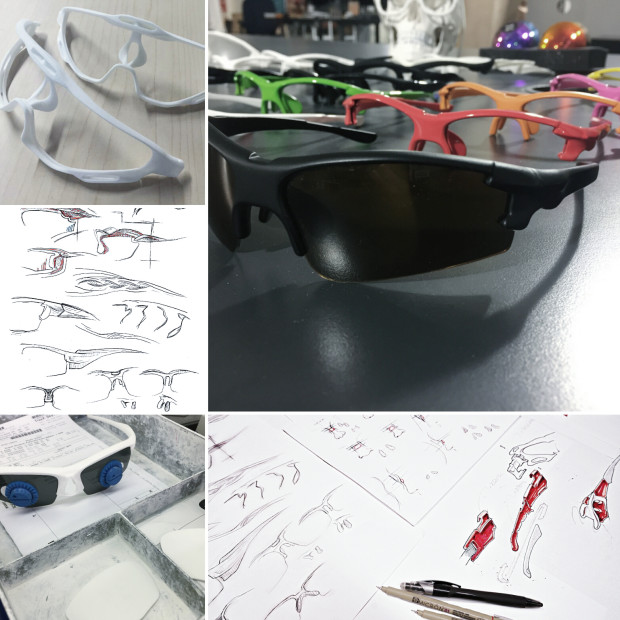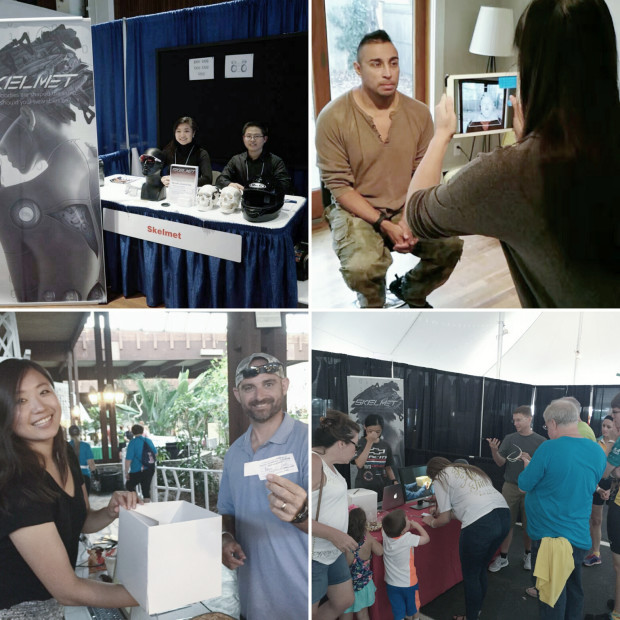 Risks & Challenges
Because we use 3D printing for production, we do not need minimum number of orders to meet the molding requirements, which means no matter how many orders we receive, we will have absolutely no problem fulfilling them. Some of the problems we might face are different from those of traditional manufacturers', that's why we took the extra time and effort to figure everything out before bringing the product to market. We are lucky to have gotten tremendous support from experienced people in the eyewear industry and 3D printing industry, who helped guide us through the challenges with this brand new technology. We can't promise that we won't make mistakes, but we promise to reduce the risks by planning ahead.  After all, all we want is to give you the best possible product, and the best possible experience.
* Please note that we are still in the process of running finite element analysis on the design, to test its aerodynamic performance, and strain and stress qualities. So what you see in the pictures and videos might not be the final design, but they are close representations of what the final product will look like. We will be posting updated images in the next few months, they are only going to look and perform better.
FAQ
1. How does the scanning work?
We are offering 2 methods for our backers to get scanned. 1) Download the Skelmet scan app (launching summer 2017) and get a friend to do the scan for you; 2) Go to a nearby scan partner shop to get a trained associate to take the 3D scan.
2. My head is really big, would it work?
Yes absolutely! There is a pair of sunglasses in everyone's size no matter what size or shape your head is. Since these sunglasses are 100% custom made based on your facial structures, they will fit you perfectly no matter the size of your head.
3. What if they don't fit?
For the first 3 months after receiving the product, if you experience discomfort or improper fit, we will make new ones until they fit you perfectly.
4. Are they approved for safety?
We have been in close contact with the Vision Council to make sure our custom 3D printed products are in line with the safety standards. We have been given green lights from the people who wrote the standards, and have passed the initial tests for ANSI 80.3 with our prototypes. We are now working to pass for ANSI Z87.1 so that the sunglasses can qualify as safe sunglasses. We are confident that we can get the safety ratings approved.
5. What's the frame made out of?
They are made with professional industrial grade SLS (Selective Laser Sintering) 3D printers with a polyamide-12 nylon-plastic material. It's similar to traditional sport sunglasses material, but lighter, and more flexible.
6. What's the warranty policy?
We offer 2 year limited warranty for defects in workmanship and manufacturer materials. Improper usage and physical damage will not be covered.
Also because they are custom made for you, for any reason within the first 3 months upon receiving the product if you experience discomfort or improper fit, we will make new ones until they fit you perfectly.
7. Do you take insurance?
We are considered an out-of-network provider, so you can apply for reimbursement if you have an out-of-network benefit included in your vision plan. We will provide you with an itemized receipt with a complete break down once the item is shipped. Please contact your insurance provider for more information.